Summer Program Areas and Facilities
Summer Program Areas and Facilities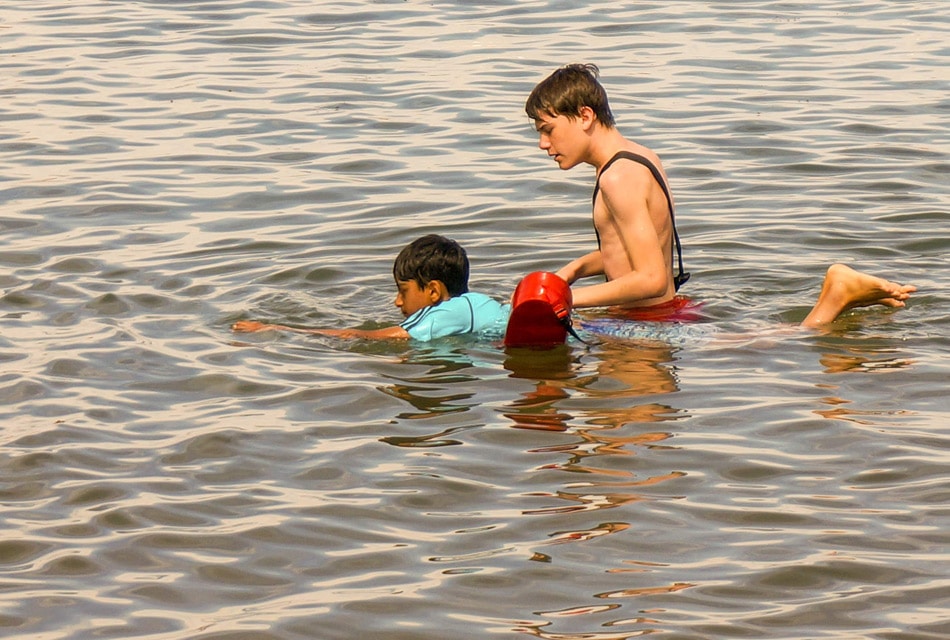 Waterfront
The most memorable part of camp- the waterfront. Emerald Bay's waterfront is made up of many canoes, rowboats, kayaks, and motorboats. In addition, our Gregory Schem Pier extends over a fantastic swim area, lifeguarded by our trained staff.
Merit badges on the Waterfront include: Canoeing, Lifesaving, Motorboating, Rowing, Small Boat Sailing, and Swimming. We also offer BSA Awards like: BSA Lifeguard, Paddleboard BSA, Snorkeling BSA, and Mile Swim BSA. Additional training courses includeAmerican Red Cross Lifeguard and CPR, American Sailing Association 110, SafeSwim Defense and Safety Afloat, Paddle Craft Safety, and Swimming and Water Rescue.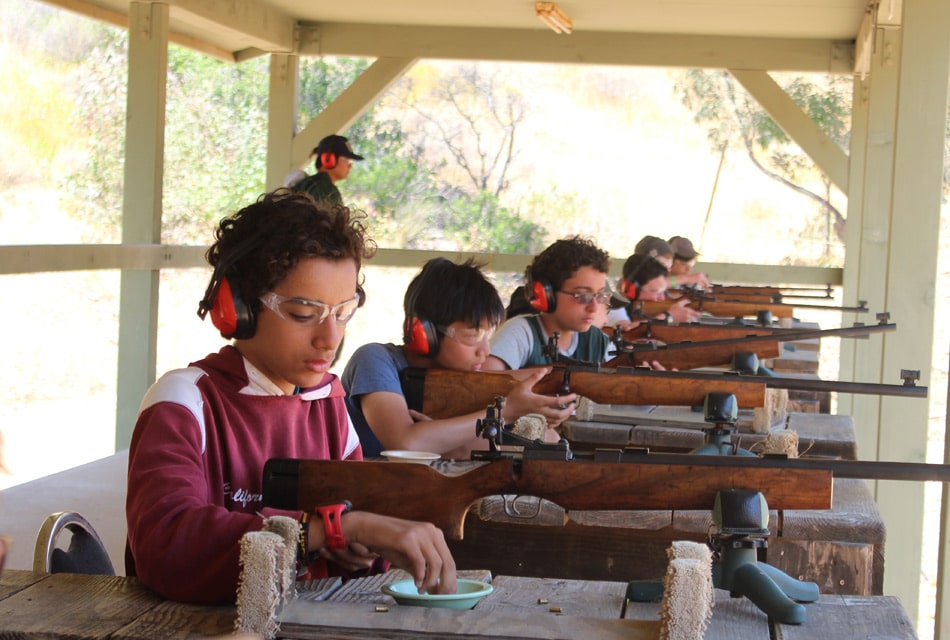 Field Sports
The summer season allows for a full-time shooting sports staff to instruct Scouts and Scouters in the Archery, Rifle Shooting, and Shotgun Shooting merit badges. Additionally, our certified staff offers an NRA qualification program for more experienced shooters. The Field Sports Director can give you more information about this program during your week at camp. Scouts signed up for the merit badge classes can choose to shoot during fourth session, instead of taking another merit badge. Additionally, free-time shooting is available during fifth session for adults and Scouts not signed up for the class.
Pennington Marine Science Center
The Pennington Marine Science Center contains recreated ecosystems that feature nearly200 different species of animals collected in our local waters.  Pennington Center exhibits include a kelp forest tank, rocky reef exhibit, surge tank, shark tank, moray eel tank, octopus habitat, invertebrate touch tank, and a plankton lab.  All marine science curriculum is supported by the full-time resident marine biologist. For more information about our Marine Center programs, please visit our Marine Science Initiatives page.
Merit badges at the marine center include Oceanography and Scuba. We also offer the BSA Aquarist and BSA Oceanographer programs. These are not merit badges and are only available at Camp Emerald Bay.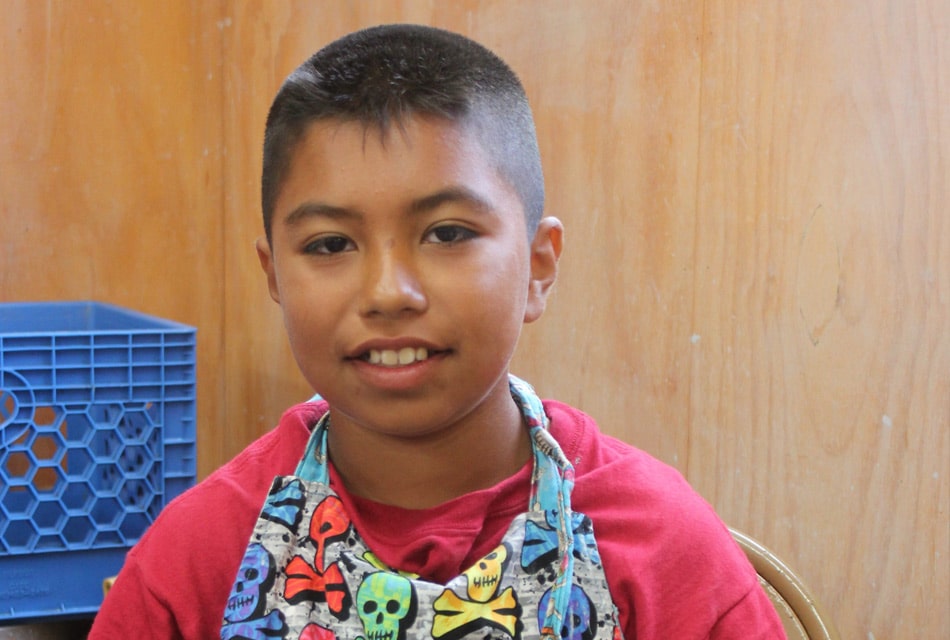 Handicraft
The Handicraft Lodge is always a fun place to relax and let the creative juices flow. In addition to the Art, Basketry, Leatherwork, Pottery, and Woodcarving merit badges, the Handicraft Lodge is open during fifth and sixth sessions for anyone to come by and work on a craft project. Our Handicraft instructors are happy to assist in any way they can. Project kits can be purchased in the Ship's Store. Advanced woodcarving projects can also be worked on here when support staff is available.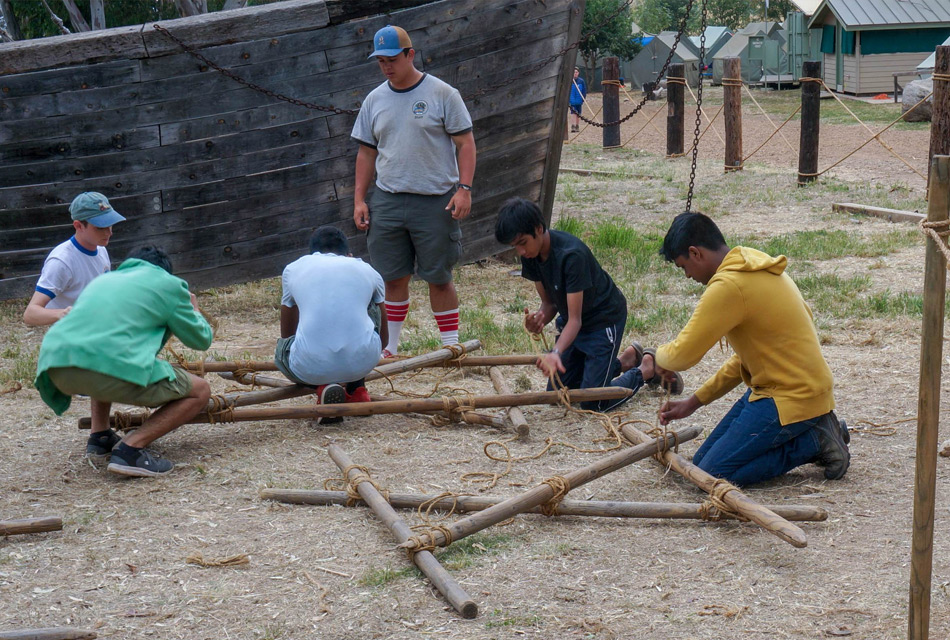 Scoutcraft
Camping, Geocaching, Orienteering, Pioneering, and Wilderness Survival merit badges, as well as Totin' Chip, Fireman Chit, and First-Year Rank Advancement are taught in the Scoutcraft area. Located in the middle of camp,the Caldwell land ship serves as our home base for all Scoutcraft programs.
Nature
The Nature area is located in the far end of backcountry. While some Nature area merit badges meet in other locations throughout camp, this spot is where you will most likely find the Nature Director or a Nature instructor to help you with something Nature-related. Merit Badges includeAstronomy, Bird Study, Energy, Environmental Science, Fish and Wildlife Management, Geology, Mammal Study, Nature, and Soil and Water Conservation. We also offer the BSA Naturalist program, which is not a merit badge and only offered at Emerald Bay.
Bike Shop
Although we do not teach the Cycling Merit Badge at camp, we have a fully equipped Bike Shop with over 70 bikes. Our Bike Shop Staff accompany any troop, leader, or Rugged Explorer bike trip with tools and knowledge to help if a need may arise. SPLs can schedule bike rides for your troop at the Sunday evening SPL Meeting upon arrival to camp, or leaders can join the Leaders Ride every Wednesday and Friday at 9am.
For more information about Emerald Bay merit badges and awards, you can download the Merit Badge and Award Packet.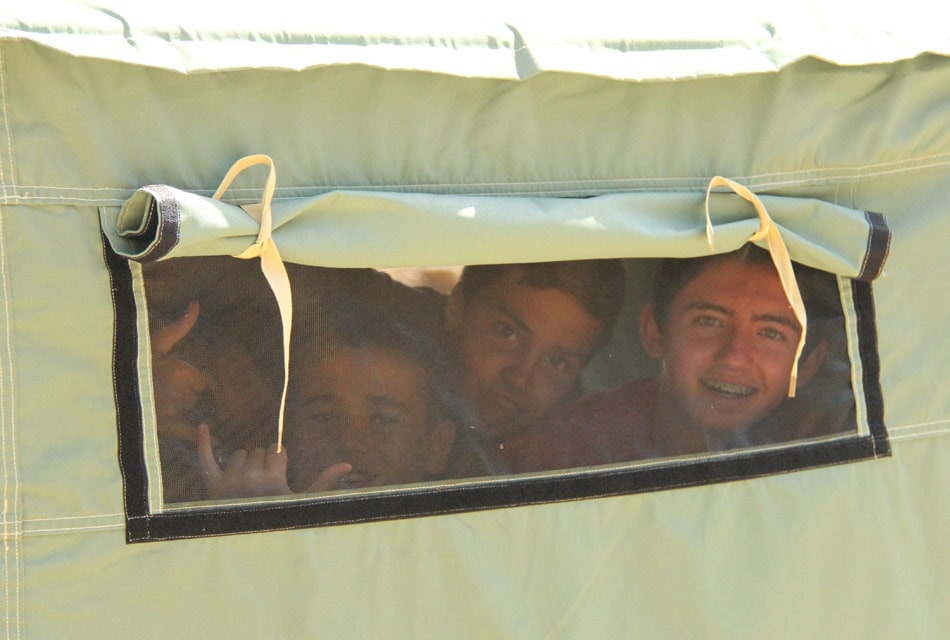 Campsites
When you and your troop come to camp, you will stay in one of our many two-person army style wall tents. Each tent is secured onto a wooden platform and contains two cots and two mattresses. The tents are divided into campsites and will be inspected for cleanliness and damages at the end of your stay. In order to allow more people the opportunity to attend Camp Emerald Bay, your troop may share a campsite with another unit. Your understanding and cooperation with this are greatly appreciated.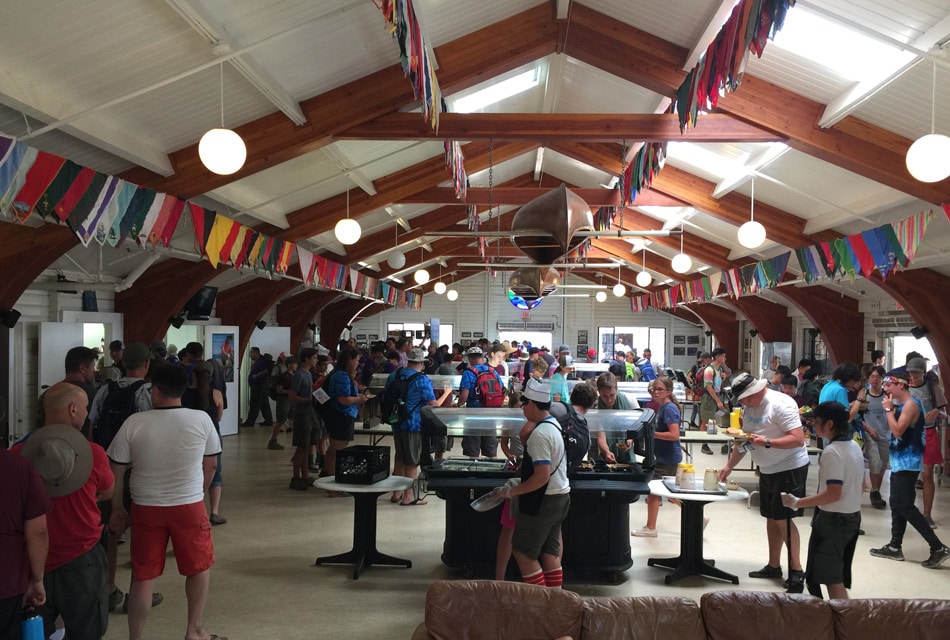 Dining Hall
The Emerald Bay Dining Hall feeds and sits about 800 people at one time, with seating both on the Porch and in the Pavilion. The newly remodeled facility is great for socialization and coffee in the early morning, as well as relaxing with a good book or merit badge homework during downtime. Each meal will begin with program announcements in front of the building by our Dining Hall Manager, who will admit your troop.
The Helm
The Helm is where most, if not all the adult leader meetings and trainings will take place. Located directly across from the Dining Hall, adult leaders' first stop at camp will be here, where they will receive information from camp management about the coming week.
We appreciate all adult leaders' commitment to Scouting and understand that some working parents require the need for internet services during your week at camp. The Helm has five to six computers available for use by adults only.
Bathrooms and Showers
Access to clean facilities and running water are necessities in today's day and age. Emerald Bay has flushable toilets and separate bathroom and shower units for adults and youth, both male and female.
Ship's Store
At our Ship's Store you can purchase camp memorabilia such as bottles, t-shirts, sweatshirts, and lock back knives to take home and remind you of your stay on Catalina Island. Our Ship's Store also has a variety of tasty treats for you purchase and enjoy. If you aren't sure what to bring and what to leave at home, you can download our recommendations here.
Campfire Circle
The Campfire Circle was renovated in 2009 and can now seat over 700 people. The Campfire Circle is used multiple times throughout the week, starting with our Round Robin Gathering to get to know each Area Director upon arrival on Sunday afternoon. On Sunday and Friday of every week, our staff will put on a campfire show for you, but on Wednesdays, Scouts get to test out the stage during our Scout Campfire. Our Adult Leader Dutch Oven Cookoff also takes place at the Campfire Circle Friday afternoon!